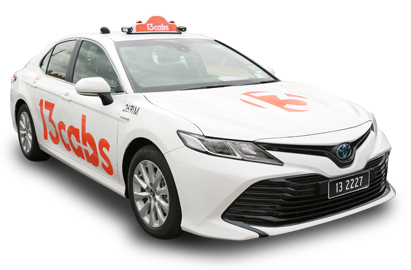 About 13cabs
13cabs is the leading taxi company operating throughout Adelaide
with more than 300 taxis servicing the community.

Book a cab online now
Get the 13cabs app and we'll get you there
The 13cabs app makes it easy to book, track, pay – and be on your way! With a few taps, you can:

Choose your ride

Whether you're riding solo, want a premium ride, are travelling in a group or need a wheelchair-accessible vehicle, the 13cabs app lets you choose the ride you need.

Pay for your ride

Enter your credit card details for quick, secure payment from within the 13cabs app. Apple Pay and Google Pay are now also available within the 13cabs app.

Keep track of your cab

Use the 13cabs app to track your cab as it approaches your pickup address. You can also call the Driver.